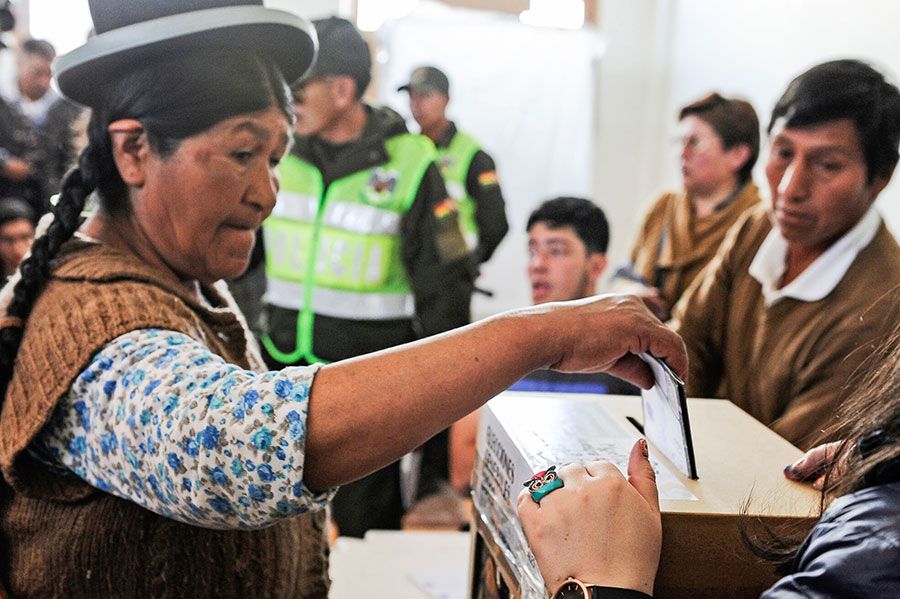 LA PAZ – The Bolivian Assembly has approved the law to carry out the general elections on September 6, scheduled in principle for May 3 and postponed by the coronavirus pandemic, a rule that the government of President Jeanine Áñez promised to promulgate.
"The president will promulgate that law out of respect for the institutions of democracy, that is, it will promulgate it because the Assembly and the Electoral Tribunal so request," announced the Minister of the Presidency, Yerko Núñez
Bill 691, the result of an agreement between the political parties represented in the parliamentary arch, was approved last Tuesday in two sessions held in the Chamber of Deputies and in the Senate in the presence of the president of the Supreme Electoral Tribunal (TSE), Salvador Romero.
Now, the government promulgation of the law that establishes that "the Supreme Electoral Tribunal shall set by express resolution the new date for the voting day (…) to be held within a maximum period of 127 computable days from May 3, that is, until Sunday, September 6, 2020. "
However, the rule states that the new date must comply with the technical criteria specified by the TSE and the scientific criteria from specialized health agencies, "which will guide the measures adopted to guarantee that political rights are exercised in the best conditions "in the context of Covid-19, it was reported.
In this sense, the president of the TSE was "convinced" that "the political rights, indispensable for the democratic regime," and the right to health, "are compatible, not antagonistic," according to the Bolivian press.
Brazilian health minister resigns amid record surge in COVID-19 cases
In this way, the TSE will send this week to the Ministry of Economy and Public Finance the amount that will be required for the organization of the elections that, they anticipated, will need an "additional budget" to carry out the electoral appointment in the midst of the pandemic, due to the security measures that will be taken before and during the vote to avoid possible contagion.
Bolivia, a country of around 11.7 million people, registered its first novel coronavirus infections on March 10, and until May 21 had reached 5,000 cases.
Now the landlocked country has nearly 17,000 cases, with more than 13,000 active cases and 559 recorded deaths nationwide.