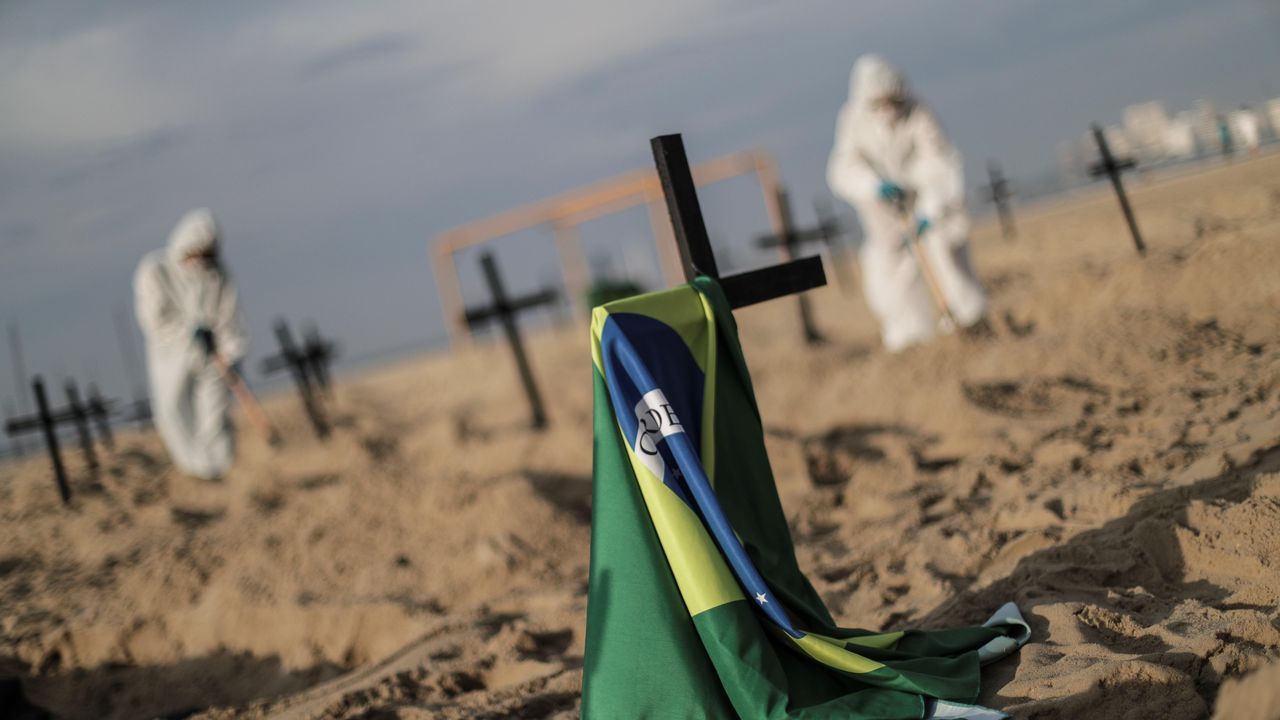 BRASILIA – Brazil has become the second-highest coronavirus death toll in the world behind the United States, where several states have posted record daily case totals, signaling the crisis is far from over.
Brazil's health ministry recorded 1,162 deaths in the past 24 hours, putting the total at 41,952 – meaning the country of 212 million people has surpassed Britain in terms of virus-linked fatalities.
Experts warn the actual number of cases in Latin America's biggest economy could be many times higher than the confirmed figure of 831,064.
On Friday, the ministry launched a new platform – hosted at "susanalitico.saude.gov.br" – which displays the number of recovered cases as well as those that are being monitored, in addition to charts showing the number of daily deaths from the disease and the number of deaths per 100,000 people — factors that help determine the degree of contagion.
Through the new platform, users can also search cases by area based on information provided by health ministries of different states.
Earlier this week, Acting Minister of Health Eduardo Pazuello announced that the new platform will allow experts and officials to analyze the curve of cases by state and municipality, helping them better combat the disease.
With over 160,000 COVID-19 cases, Chile surpasses France to become 12th worst-hit country in the world
Brazil has emerged as a new epicenter in the world's battle with the novel coronavirus, which emerged in China late last year.
In Central and South America, more than 1.5 million people have been infected – and more than 70,000 of them have died – with no signs of the disease slowing.
But in the US, which has confirmed the most virus deaths at more than 116,000, more than a dozen states including two of the most populous, Texas and Florida, reported their highest-ever daily case totals this week.
The virus and resulting lockdowns have caused a spike in unemployment across the world – with millions filing claims for jobless benefits since mid-March.
Worldwide, the pandemic has killed more than 429,000 people and infected more than 7.7 million.